Free shipping on orders over $75!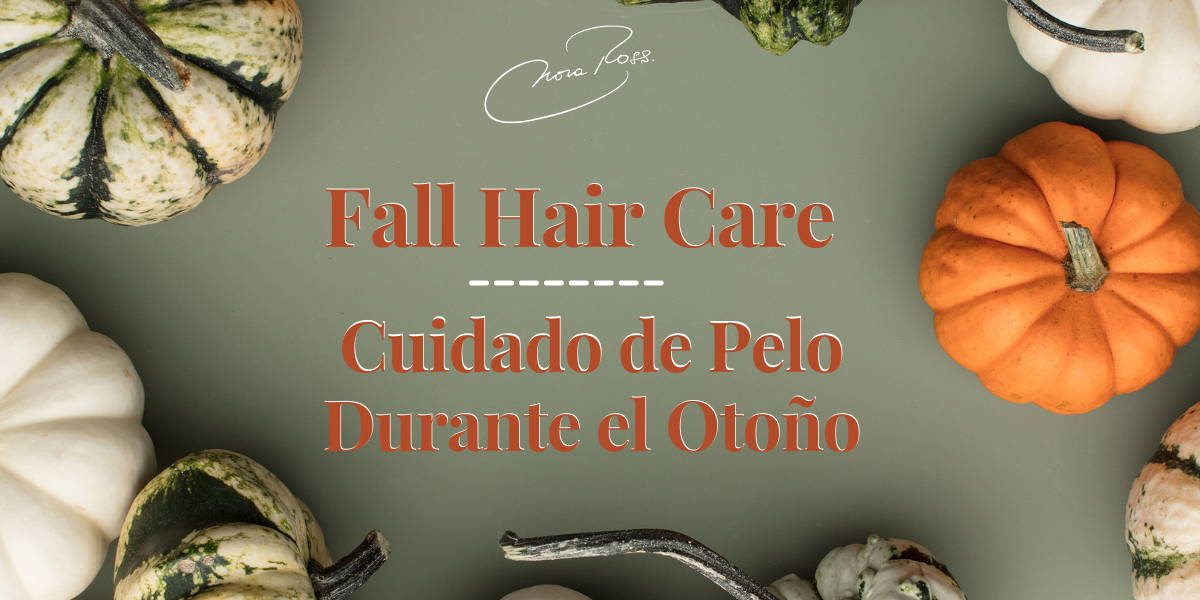 Fall is here, which means Pumpkin Spice Latte's, colder weather, crisp air... Unfortunately, this also means dry skin and dry hair. To combat the effect of fall weather on your skin and hair, we recommend you implement the following to your hair and skincare routine:

1. Time to let your hair loose from the summer ponytail and get a hair trim to cut dead ends! A trim will set you up for success as fall season brings wind, meaning you could be dealing with your hair flying everywhere and getting tangled. Let's avoid this entanglement by getting a trim.

2. Switch to a shampoo and conditioner to moisturize your scalp and hair from root to ends. Our Shampoo and Conditioner Sets provide the nourishment that your hair needs. Our iconic shampoo cleanses and refreshes hair with garlic extract while our conditioner absorbs into hair follicles to repair and protect the hair from further damage.

3. Add an extra layer of shine and moisture with our Spray-On Super Shine. Our spray-on shine does it all: It smoothes hair, makes it easier to comb and style, detangles, minimizes the look of split ends, and gives your hair a healthy, luminous sheen. Plus, the moisturizing ingredients treat and prevent frizz and flyaways, so your hair stays sleek all day - and the lightweight formula won't weigh down hair, either.

4. Provide your skin with the moisture it needs and deserves with our Jojoba Oil. Our Jojoba Oil is absorbed quickly by the skin and helps lock in moisture to prevent and protect dry skin - without leaving an oily residue. Bonus way of using it: apply to dry, chapped lips and carry in your bag to apply to dry hands!


---
El otoño está aquí, lo que significa cafe lattes de Pumpkin Spice, clima más frío, aire fresco ... Desafortunadamente, esto también significa piel seca y pelo seco. Para combatir el efecto del clima otoñal en su piel y pelo, le recomendamos que implemente lo siguiente en su rutina de cuidado de la piel y pelo:

1. ¡Es hora de soltarse el pelo de la coleta de verano y darse una despuntada de pelo para eliminar las puntas secas! Un corte le ayudara a evitar nudos ya que la temporada de otoño trae viento, lo que significa su pelo volando por todas partes y enredandose. Evitemos este enredo con un corte.

2. Utilice un shampoo y acondicionador para hidratar su cuero cabelludo y pelo desde la raíz hasta las puntas. Nuestros sets de shampoo y acondicionador proporcionan la nutrición que su pelo necesita. Nuestro icónico shampoo limpia y refresca el cabello con extracto de ajo, mientras que nuestro acondicionador se absorbe en los folículos capilares para reparar y proteger el cabello de más daños.

3. Agrega una capa extra de brillo e hidratación con nuestro Spray-On Super Shine. Nuestro brillo en aerosol lo hace todo: suaviza el pelo, lo hace más fácil de peinar, desenreda, minimiza el aspecto de las puntas abiertas y le da a su pelo un brillo saludable y luminoso. Además, los ingredientes hidratantes tratan y previenen el encrespamiento y los pelos sueltos, por lo que su pelo mantiene su elegancia todo el día.

4. Proporcione a su piel la hidratación que necesita y merece con nuestro Aceite de Jojoba. Nuestro aceite de jojoba es absorbido rápidamente por la piel y ayuda a retener la humedad para prevenir y proteger la piel seca, sin dejar residuos grasos. Manera extra de usarlo: aplicar sobre los labios secos y agrietados y llevalo en su bolso para aplicarlo en las manos secas durante el dia.


Shop Recommended Products for the fall

---
---
---
Sign up to hear about the latest news and exclusive offers